Baby girl's feet are growing so fast. She is going through toddler shoes extremely quickly at the moment. Although I'm saving them now for baby number 2 to get lots more wear out of them. When we were asked by Attipas to try out their infant and toddler shoes we were a little bit excited. Due to the funky bright colours and designs the shoes come in I thought they were perfect to brighten up a dull Winter's day. Read on for our Attipas review.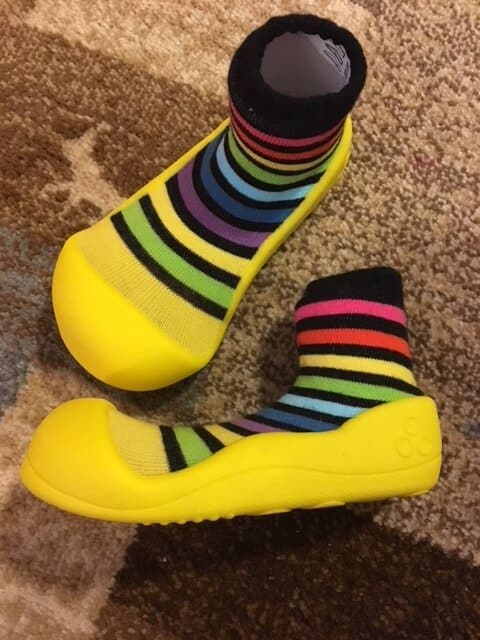 I'm a bit of a science buff and love reading all about the history of things and finding out how they came to be. Attipas has a load of fascinating facts about their products even down to their name.
Meaning of Attipas –  Atti (Korean for "my precious friend") pas (french for "walk")
Attipas then translates to "my precious friend's steps" how adorable is that?