At the start of next year, I've been blogging for five years. I've learned loads in this time on how to grow your business digitally. I'm a huge fan of self-learning and love to learn new things all the time. Sometimes I don't have the time to incorporate these things into my business, but they are on my never-ending to-do list.
In this blog post, I'm sharing five steps on how to grow your business digitally. These steps are ideal for maker's as well as bloggers.
1. Social Media
Social media is where it's all at now. it's important to grow your following to grow your business, but you need to nurture your followers. Engage with them and ask them questions. Let them know that they are important to you. In fact using Instagram stories to ask questions on what they want to see on your website, or what they would like to see you make is a way to expand into another area you may not have thought of. Having a strong social media presence in the digital world is one of the biggest steps in helping you to grow.
2. Publish Blog Posts
If you are a maker, why not have a blog section on your website. Publishing a blog post each week helps your customers and potential customers get to know you and your business. Building your brand and reputation. Again it's a way of nurturing and engaging with them without pushing your sales tactics in their face all the time which may be off-putting.
3. Search Engine Optimisation
Building a website with a strong SEO strategy is a must if you want people to find and see it. Google likes to see businesses creating unique, insightful, and engaging content for readers. If you need guidance with this you can find help with SEO services in London from Push Group.
4. Lead Magnet
A lead magnet is some kind of download (pdf, ebook, checklist, podcast) that you provide in exchange for your reader's email address. It must be something valuable to them and useful in some way.
5. Email List
Now you've captured your customer's email, it's vital to again to nurture your subscribers. I'm sure this has been said before, but your email list is yours. All your followers on social media belong to those platforms. If they decide to delete it, your followers have gone and won't be seeing your activity. Also, they change the algorithms so often that it's getting harder to get your followers to see your posts. Therefore your email list is vitally important.
Thanks for stopping by today, I hope you've enjoyed this post.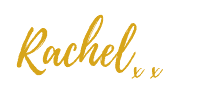 *This is a collaborative post