Well it's Thursday again and I thought I would do another 7 Hints and Tips, as it's been a while. This time it's for using a slow cooker and some easy recipe ideas to go with it.
Earlier in the year we bought a slow cooker, and it has been a life saver with a new baby. I am sure we wouldn't have been eating as healthy if we did not have it.
We have found we can eat so much more cheaply while using a slow cooker, great if you are on a strict food budget.
I have put together a 7 Hints and Tips list to help you make the most of your slow cooker, and maybe persuade you to buy one if you don't have one already. I highly recommend it.
Save Time – There is not a lot of prep involved with a slow cooker, just peeling veg really and browning the meat then you just throw it all in. It can be slow cooking all day while you are out. The smell is amazing when you walk back in the door later on in the day.
Save Money – I have found the cheaper cuts of meat like brisket, chicken thighs or pork shoulder steaks work much better in a slow cooker. Plus bulk cooking is very economical. We have made enough bolognese in ours for a few nights, or you can freeze if you don't want it four nights running!
Limit the liquid added – Adding to much liquid over half full will make your meal too wet and you will have lost that deep flavour. Vegetables contain a lot of water so that will contribute to what you have already added, plus in slow cookers the water doesn't evaporate.
Low Heat – As much as possible use the low heating setting because this will keep all the nutrients locked in and those rich flavours.
Leave Alone – You must not take the lid off while the food is cooking as this will lose all the heat and increase the cooking time – not something you want to do if it take 8 hours to cook!
Cleaning – Afterwards you may find the pot has burnt on little bits of veg, these bits are so hard to get off! A really handy tip is to use white vinegar and baking soda.
Second Day – I have found that most food cooked in a slow cooker tastes better on the second day as it's had more time for the flavours to develop.
Here is where you can find my quick and easy
Slow Cooker with Beef and Vegetables
 recipe. I have a Cookworks 6.5litre family slow cooker with a black ceramic bowl and its fantastic. We use it most weeks so it's really good for heavy use.
What slow cooker recipes are your favourites?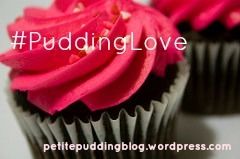 Disclosure: I am also a part of the Amazon Affiliate scheme so if you click on a link to Amazon and buy, I will recieve a little bit back, so thanks if you do.