Summer is now but over and it's time to look out for warmer clothes for the colder days and evenings. In fact, Autumn officially starts tomorrow 23rd September. So it's time to put away the floaty Summer dresses and dig out the coats and boots. Here are a few of the key fashion trends for women Autumn Winter 2019.
Floral dresses (designs like your Gran's duvet cover come to mind!) are going to be pretty big. The wilder the better. You can team the dress with a giant oversized bag which will be handy to put everything in.
Instead of the classic trench coat, why not get a cape? There are many styles to try out, from small just over the shoulder cape for a night out. Or you can be on trend with the larger down to your knees type of cape for Autumn walks.
Ruffles are a part of the key fashion trends for women in Autumn Winter 2019. Not my cup of tea, but they seem to be pretty popular on the catwalk. A popular dress style has an asymmetric neckline with tiered ruffles and in a floral print. You could complete the look with a pair of stunning hoop earrings from the Pomegranate London earrings collection.
As we head into Winter, Argyle knitwear designs will be a strong fashion trend on jumpers and cardigans. Add this to your puffer jacket and you will be warm as pie in the cold.
Fashion Trends For Women Autumn Winter 2019 Checklist
Floral Dresses
Capes
Ruffles
Asymmetric necklines
Argyle knitwear
Puffer jackets
Well, there you have a rundown of the forthcoming Autumn Winter fashion trends for women 2019. I hope this helps you to decide on your wardrobe for the rest of the year.
Have I got everything on the checklist? Is there anything you would add?
Thanks for stopping by today, I hope you've enjoyed this post.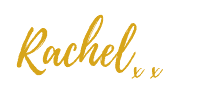 *This is a collaborative post