Today I'm happy to share with you a giveaway for a month's supply of Sudocrem's new Skin Recovery Cream. It's silky smooth and makes your skin feel wonderful. I get quite dry skin at this time of year, and by using the cream before bed, I've seen a difference when I wake up in the mornings. Plus I've only been using it for 5 days.
Living close to the beach and of course being out in the garden all Summer. We have had the most gorgeous hot weather, and I do use factor 50 sunscreen due to my fair skin. But inevitably my skin needs a little time to recover from the sun.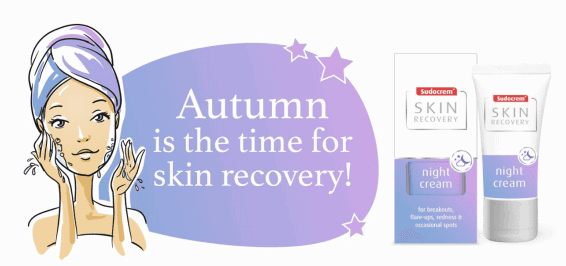 Autumn is the time for transition, and the best Autumn skin care routines will help to correct any summer damage that's occurred and help you get back into your daily skin care routine. Enter centre stage, the new Sudocrem Skin Recovery Cream.